Hope and Words On The Spurr of the Moment
Posted by Janet Spurr on
Lots of new earrings and other designs.  We've been working so hard to finally update the Hope and Words website, with wicked bargain prices too.  Hope you have a chance to check it out, as well as, perhaps sharing it with friends.  Happy Summer.
Posted by Janet Spurr on
On sale in April, Pineapple scarf 2 for 1.  Order 1 pineapple scarf and get one free.  Pineapples are a sign of welcome.  This is the perfect gift for a hostess.  The mint green with tiny gold metallic pineapples will brighten anyone's day or night.  This scarf will be a great spring addition to any wardrobe and also will help with cool spring evenings to keep you warm.  Smile while looking bright and spring like.
Posted by Janet Spurr on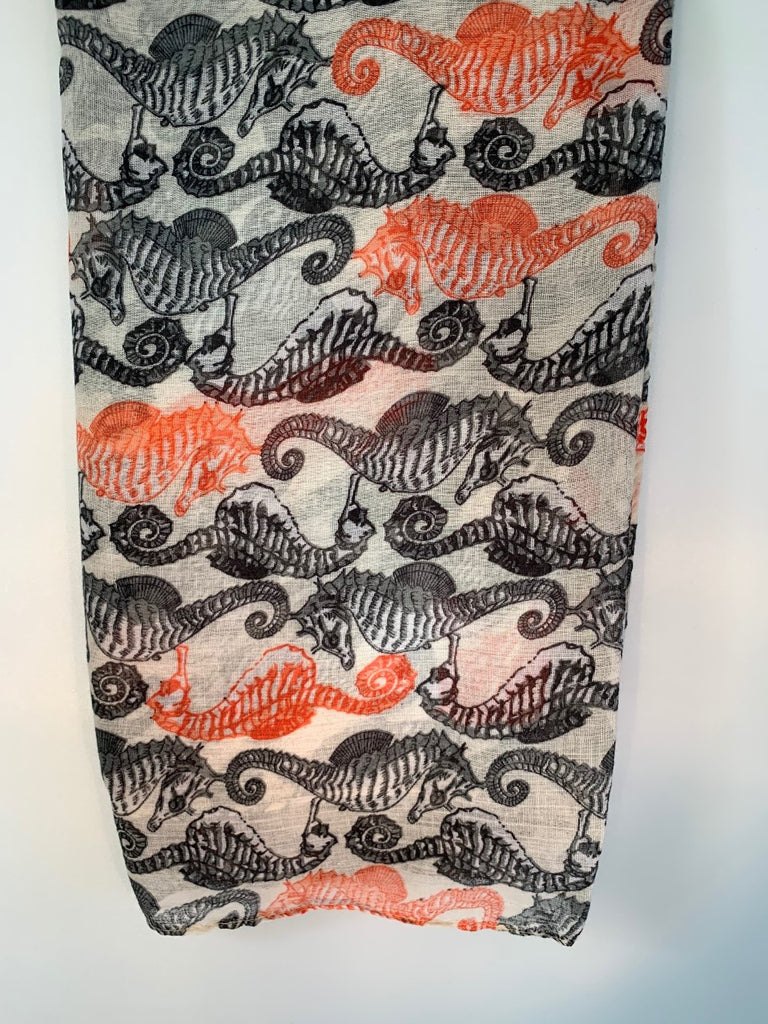 Today the Seahorse scarf 20 x 70 will have a special sale, 2 for 1.  The original price is $12 and today it's $6.00 with shipping would be $10 for 2 scarves.  Please email me at: spurr1@msn.com to order and enjoy the weekend.  Janet
Posted by Janet Spurr on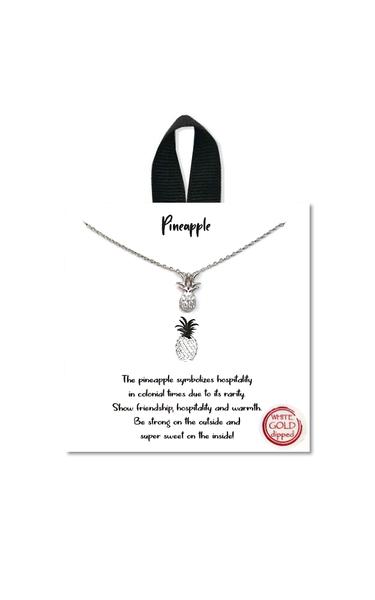 Today's special is available via email only.  This pineapple necklace is $5.00 for the next few days.  It usually sells for $12-28.  This is a perfect gift for a hostess gift, a new home owener or just to say Happy Spring.  We'll all be out soon and the weather is nicer too, so celebrate and maybe buy a pineapple necklace for yourself.  Happy Spring!  spurr1@msn.com
Posted by Janet Spurr on
The periwinkle and white Ditsy flower scarf was the best selling item at the NEAC trade show.  Everyone loves the color periwinkle.  I actually just had my bathroom painted periwinkle!  In my old condo my bedroom was periwinkle too.  Anyway, the Ditsy scarf screams spring, beauty and refreshing times and don't we all need that.  Please check it out in the Scarf Collection in Hope and Words.
---