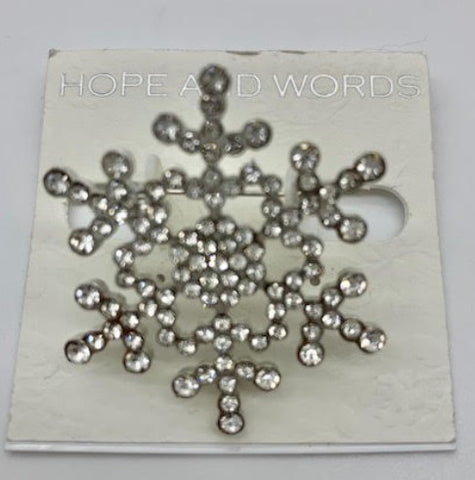 Snowflake pin with round middle
Snowflake pin with round middle
1 ½ x 1 ½
Rhodium plate, nickel and lead free
Snowflakes can symbolize joy, delicacy, clarity, and transformation. But their most important symbolic meaning is that of uniqueness because every snowflake is different. The rounded middle is unique from other designs.
Wear this beautiful pin with any coat, sweater, dress, top for almost any occasion.
Great gift any time of the year but think the winter holidays especially!