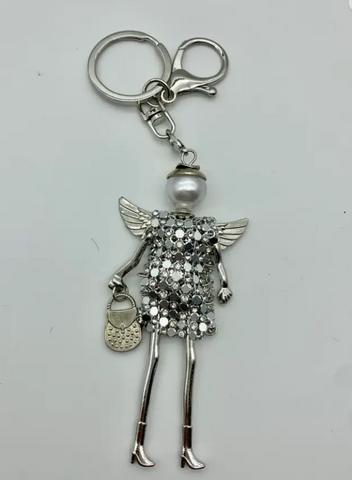 DIVA KEY CHAIN -Angel
DIVA ANGEL KEY CHAIN or Necklace wholes 5 1/2 L 1 1/2 W Rhodium.

The Diva doll key chains come in many different styles and colors and are one of the most reordered items on Hope and Words. It's a perfect gift for anyone, young or old. It helps them to find their keys with a smile.